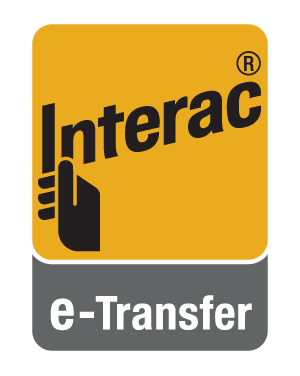 Interac e-Transfer
Interac e-Transfer is a simple, convenient, and secure way to send and receive money directly from one bank account to another. All you need is access to online or mobile banking through a participating financial institution, and you can send money to our bank account — without sharing any personal financial information.
It's a great alternative to cheques and cash.
To send an Interac e-Transfer:
Login to online or mobile banking at a participating financial institution
Choose Interac e-Transfer within the Transfer/Payment menu options
Select SRRA as a recipient by entering the following email address: [email protected]
Fill in the Interac e-Transfer information (dollar amount, account from which to withdraw the funds, a security question that only the recipient will know the answer to and optional personal message)
Follow the instructions to confirm the information and complete the transfer
Use 
Interac 
e-Transfer at these participating financial institutions:
Click here to see the full list of over 200 participating financial institutions.