Bridge Closure Date: September 3, 2014
Original Construction Completion: December 19, 2014
Revised Construction Completion: January 30, 2014
The Contractors have started the necessary emergency repair work on the Glen Road Pedestrian Bridge. Through their work on the bridge the contractor has discovered, more damaged areas of the bridge. This additional work has extended the length of the project until the end of January 2015.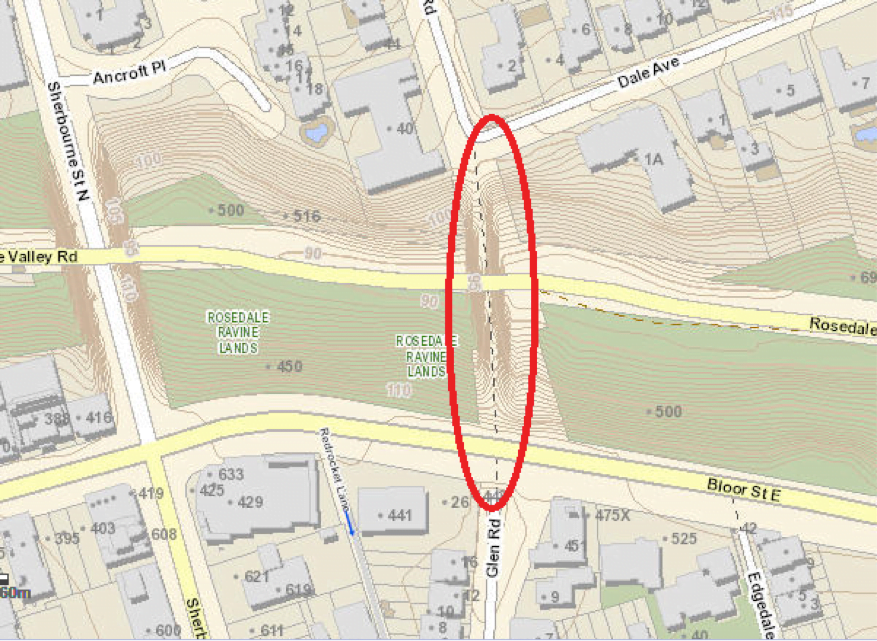 We know that this extended closure of the bridge is an inconvenience, but making all the necessary repairs while the contractor is on site is in the best interests of public safety.
The contractor has crews working two shifts per day, to ensure that work is completed as quickly as possible. We recognize that this type of work is disruptive. Pedestrians wishing to access Glen Road area can do so by taking the bridge at Sherbourne Street. Your patience during the construction is appreciated.
Construction Details:
The emergency bridge work involves repairing the rail and structural steel bracing of the bridge.
Work Hours:
Work will typically take place from 7 a.m. to 11 p.m., Monday to Friday, and from 9 a.m. to 11 p.m. on weekends. This project will require periods of overnight work and extended weekend hours.
Disruptions:
As with all construction projects, there will be noise and temporary inconveniences. In order to complete the work effectively and in a safe manner, some pedestrian and traffic restrictions will be necessary.
For more information:
Contact:
Easton Gordon, Acting Manager Capital works Delivery A Linear and Structures [email protected]  416-392-5242
24 Hours:

General Inquiries 311
TTY 416-392-7906
Councillor Kristen Wong- Tam Ward 27 – Toronto Centre Rosedale [email protected] 416-392-7903